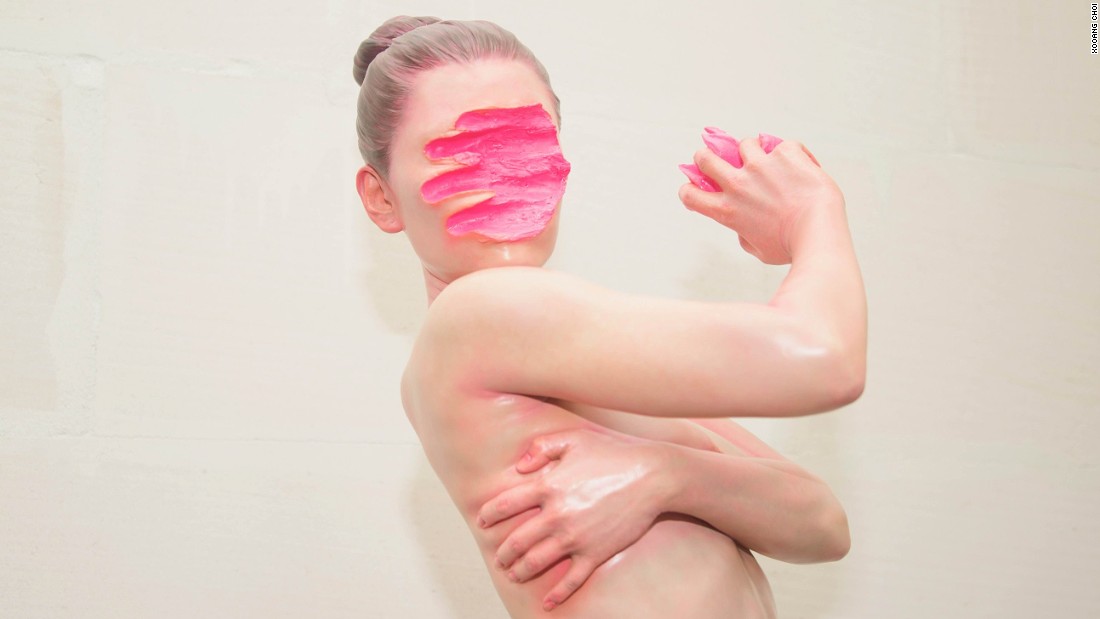 (CNN)In Choi Xooang's hyperrealistic sculptures, eyeless heads face off against each other, dismembered hands convene to form fleshy angel wings, and men with dog heads pose in underpants.
It's little surprise then that the Seoul-born South Korean declares: "If one feels uncomfortable physically or mentally when viewing my work, I would say it worked."
The fine detail and often grotesque style of Choi's work has helped him stand out among South Korea's increasingly diverse contemporary arts scene. But in May he will make further inroads internationally, showing an exhibition at New York's
Doosan Gallery
, where he is presently completing a six month residency.
"There is a thread of fine craftsmanship that runs through his work, exquisite rendering," says author of the 2012 book
"Korean Contemporary Art"
Miki Wick Kim. "And of course, good artwork embodies so many different things coming together — it can't just be a tangibly gorgeous surface, it needs to have context and relevance."
"I worked to convey the expressions of the hands: Giving power, supporting each other, rather than [trying to] make it look like cut-off corpse hands," he says.
Misinterpretation aside, Choi's larger problem has been past accusations that he exploited people with Asperger's syndrome for his
"Islet of Asperger"
series, which was first exhibited in Seoul in 2010.
"Someone said they would sue me over it…[that I had] I insulted them, presenting them grotesquely. it took me a lot of time to persuade him [not to]," says Choi.
"I was only borrowing the name 'Asperger' because it's a word that has two meanings: of having problems with communication but also being very special," he adds.
More praise than condemnation seems to be coming Choi's way these days, though, and Kim believes his New York exhibition will only enhance this, as well as add to the growing international appreciation of Korean art.
"There are so many amazing Korean contemporary artists," she says. "It's under-represented internationally… but it's getting much better."
Read more: http://www.cnn.com/2017/02/19/arts/xooang-choi-sculpture/index.html