The looks at New York Fashion Week are usually not what youd call easy to pull off. Every once in a while, though,were blessed with a few things that can and should be recreated in real life.
This season, weve teamed up with fashion illustrator Emily Brickel Edelson to sketch out some of our favorite fashion and beauty looks from Fashion Week, including this glittery eye makeup from the Tadashi Shoji show on Thursday.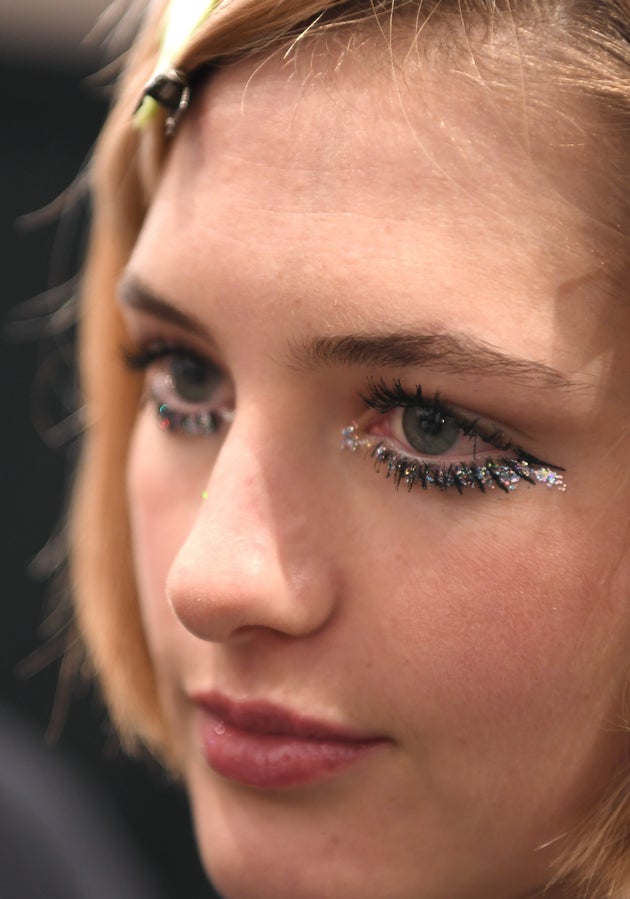 This look is extra dramatic for the runway, but you can tweak it by going a little lighter on the glitter or by applying fewer coats of mascara.
Voila, youre ready for a birthday party, a trip to the supermarket or New Years Eve… really early.
Read more: http://www.huffingtonpost.com/entry/glitter-eyeliner-how-to_us_589dc4bde4b03df370d57ece?1egfb58famj9k9&ncid=inblnkushpmg00000009