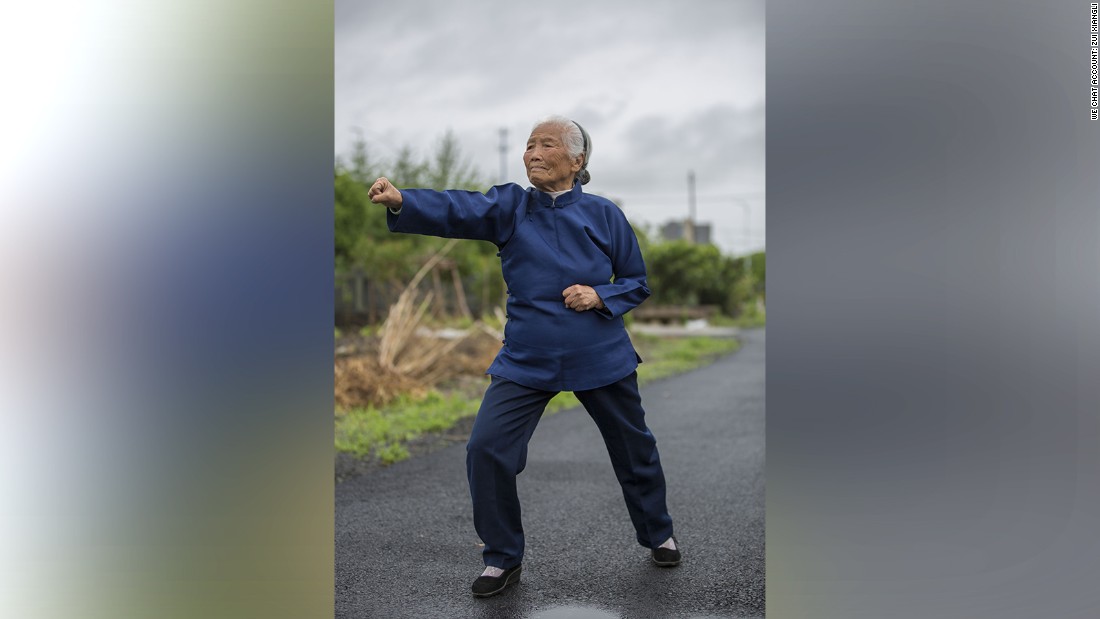 (CNN)She may be petite, but Zhang Hexian can pack a punch.
It's one of the many martial arts moves she's mastered in her 89 years of practicing kung fu. The 93-year-old grandmother recently became a social media sensation in China after photos of her practicing kung fu went viral.
For Zhang, kung fu has been a part of her life for almost as long as she can remember.
"I started when I was four years old," she tells CNN. "It's my family tradition that has lasted more than 300 years."
And of her new found internet fame, Zhang remains quite modest.
"I never thought about being famous," she said. "If people love kung fu, my family can teach them. We have been teaching people around here — but I never imagined we'd get the attention of others around the world."
Read more: http://www.cnn.com/2017/02/19/asia/china-kung-fu-granny-trnd/index.html