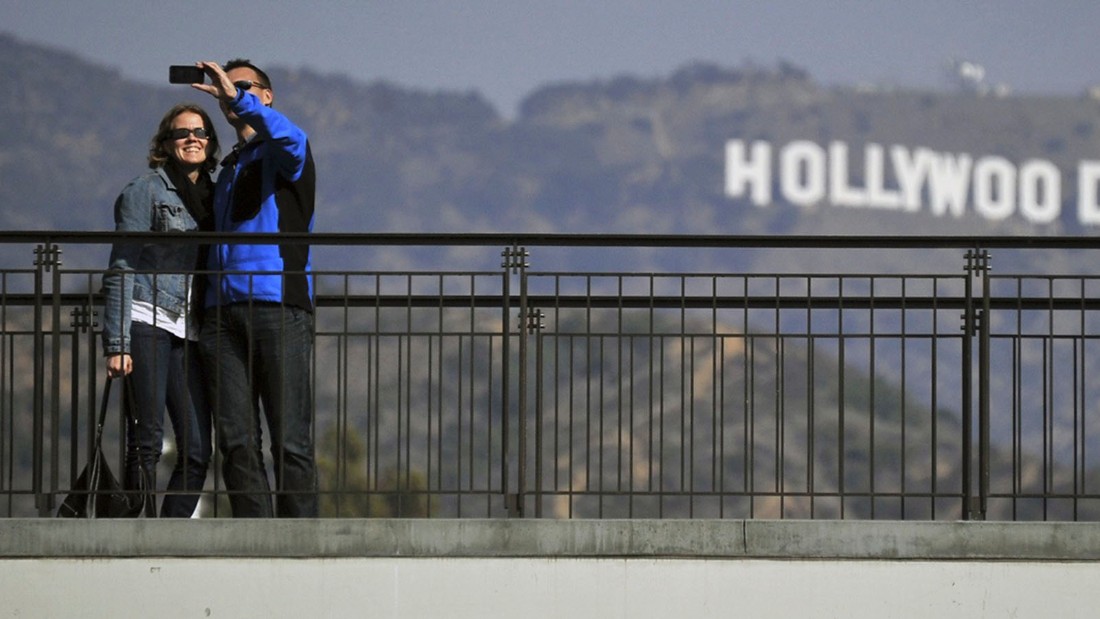 (CNN)Los Angeles is the entertainment capital of the Western world. But it's also among the world's most diverse metropolitan areas and is the United States' second-most populous city, with roughly 80 interconnected neighborhoods.
Los Angeles County has almost 10 million residents.
Or, as Dorothy Parker once called it, "72 suburbs in search of a city."
From the cool-casual vibe of Santa Monica's Main Street to the Mid-City meccas of excess spanning Beverly Hills and the Sunset Strip, to the hipster's paradise of the East Side, Angelenos have a wide range of tastes and options.
The catch? Unless you like sitting in five lanes of bumper-to-bumper traffic, you've got to pick your best of Los Angeles priorities and plan accordingly.
Here's how to enjoy star treatment in the City of Angels — with or without the celebrity checkbook.
Hotels
Luxury
Shutters on the Beach
The hotel describes the vibe at Shutters as high style but low-key, an appropriate mindset for experiencing Los Angeles.
With its proximity overlooking the Pacific Ocean and room appointments like John Robshaw comforters, in-room libraries and whirlpool tubs, however, L.A. will have to work double time to lure you out of your room.
Breezing through the double doors at Shutters feels like joining Oprah (and all of her favorite things) at her estate in Montecito.
There's usually a roaring fire in the lobby lounge. Good thing, too: with the exception of the high summer months (July through September), it's surprisingly chilly at the beach.
Chateau Marmont
Opened as apartments during the Great Depression, the Chateau had to convert to a hotel after two years in business.
Rumor has it The Eagles Grammy Award-winning "Hotel California" was inspired by this iconic chateau at the eastern edge of Hollywood's Sunset Strip.
Dennis Hopper hosted wilder-than-wild parties here.
Comedian John Belushi succumbed to a heroin overdose in Bungalow 3.
"Touched with scandal and commemorated in literature," is how the Los Angeles Times put it.
Whatever.
You'll feel like a celeb yourself as you ride the elevator straight from the garage to your room, avoiding the front desk staff and the paparazzi.
The mojito at the always-fashionable Bar Marmont (where executive chef Carolynn Spence's menu includes pork cracklins and pumpkin ketchup) might just be the best in Los Angeles.
The Peninsula Beverly Hills
The Peninsula's 193 rooms and suites were renovated in 2011.
If regular old five-star luxury doesn't cut it, there's always the Peninsula Beverly Hills.
Just don't expect a raucous party.
Discretion is the order of the day here. Quiet elegance abounds, with conveniences including complimentary around-the clock-check in.
The Peninsula is so fancy, this writer once ordered a glass of Champagne at teatime and the waiter automatically served Dom Prignon.
Mid-range
The Viceroy
Glare from the Hall reportedly warmed nearby condos by more than 48 degrees Farenheit until its surface was dulled.
Whether or not you're into the L.A. Philharmonic, head downtown and check out the Frank Gehry-designed Walt Disney Concert Hall.
Not only is it otherworldly to behold, its design makes it one of the most acoustically sophisticated concert halls on the planet.
Children under six are not admitted to performances.
Hollywood Bowl
The Hollywood Bowl is the largest naturally formed outdoor theater in the United States.
Whether you're in a box at the front or up in the benches of the nosebleed section, when the sun sets, there's something magical about the Hollywood Bowl.
Parking is a test of conviction, but if you spring for a lot down on Hollywood Boulevard and walk to and from the venue, you'll save time in traffic and log an interesting stroll.
Most seats allow you to bring your own food and beverages, including wine and beer, so call to check.
Paradise Cove
Unlike the vast sands of Zuma or Santa Monica's popular Will Rogers State Historic Park, the beach at Paradise Cove feels private and small.
Like a little slice of the Mediterranean in Malibu, complete with chairs and wait staff courtesy of the Paradise Cove Caf.
There, dishes are big enough to split and mimosas are made with Perrier Jouet.
Get four hours of parking for $3 with restaurant validation.
Otherwise, it's $30. Ouch.
The Good Life
Aside from the weather, one of the best things about living in L.A. is the ability to access celebrity-level amenities on a regular schmo's budget.
What does that mean?
Angelenos know how to feel fabulous at affordable prices.
It all comes down to how you look and your mode of transportation. (Sort of.)
Here's how to fame up your game without breaking the bank, local style.
You gotta spend money to spend money.
Start your transformation by visiting a style consultant. Michele Liberman (aka The Shopping Friend) helps locals and tourists achieve a personal, flattering signature look at affordable prices. You can even take her shopping with you.
Michele Liberman, The Shopping Friend, +1 917 297 3875
Meanwhile, hair to rival any Kardashian can be yours for a pittance at one of L.A.'s blow-dry bars.
Can't get in to the perennially popular DryBar? Stylists at local secret JM Blowdry (whose services Time magazine rated one of the eight most opulent in this year's Academy Awards gift bags) transform tresses and do makeup.
JM Blowdry, 9410 Dayton Way, Beverly Hills; +1 310 860 1880
London style comes to Tinseltown.
Likewise, for a shave, haircut, facial and whiskey on the rocks, The Shave Beverly Hills is a stateside take on London's gentlemen's emporiums.
Get the latest sports scores or read the business section while you relax in upscale grandeur.
Now that you look like a local, why not get around like one? Luxury transportation is readily available whether you want to travel by land, sea or air.
Rent your car of choice from Imagine Lifestyles.
A Range Rover Sport will set you back $375 per day, while there are four types of Ferrari, starting at $1,495.
Imagine Lifestyles, 7510 Sunset Blvd., Suite 1438, Hollywood; +1 323 310 3365
Don't expect to get her into top gear on L.A.'s roads.
Across town, Captain Alex at Paradise Bound Yacht Charters run sunset cruises from the Ritz-Carlton Maria del Rey.
Paradise Bound Yacht, 4375 Admiralty Way, Marina Del Rey; +1 310 578 7963
Not romantic enough?
A relaxing, private gondola tour of the Venice canals (get it, Venice?) can be yours courtesy of Gondolas Amore.
Finally, if you're feeling flush, Blue Star Jets of Beverly Hills runs round-trip VLJ (very light jet) transportation between L.A., Las Vegas and San Francisco.
Pushing it? Perhaps.
Unless you get "discovered" while in town.
Blue Star Jets, 400 S. Beverly Drive, Suite 412, Beverly Hills; +1 310 277 7827
Read more: http://www.cnn.com/2015/10/29/travel/insider-guide-los-angeles/index.html