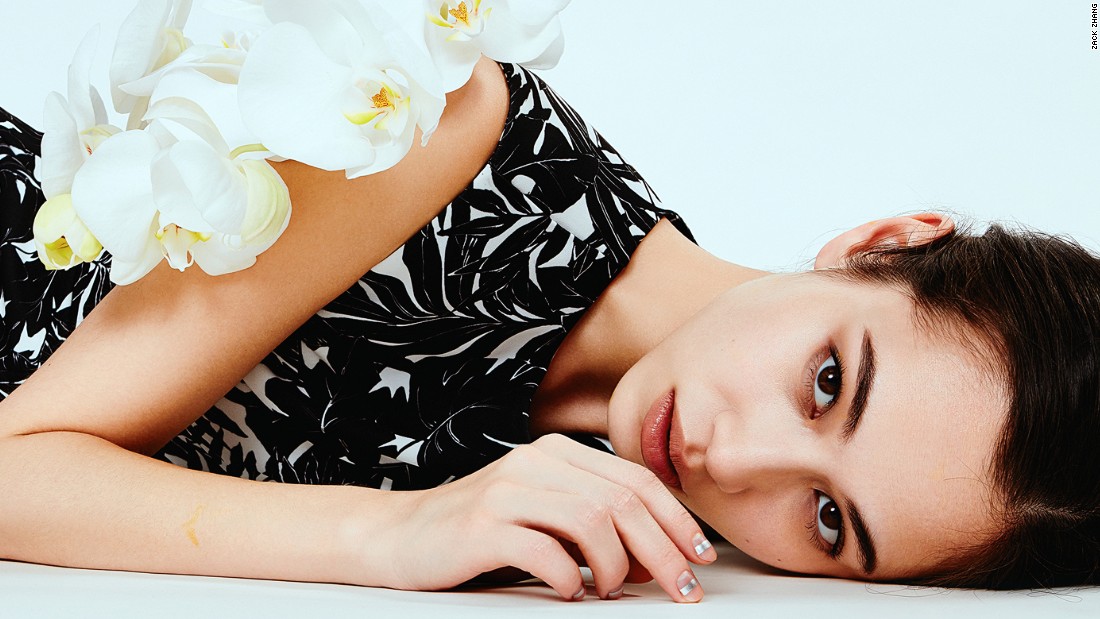 Hong Kong (CNN)A rainbow-sequined "LOVE WINS" top, circus pants, shutter shades and a disco ball are all 26-year-old model Kiko Mizuhara needs to channel one of her favorite pastimes: finding a gay club in every city she travels to.
"It's safe. Nobody will care about me, no guys will come up to you, and you can just do whatever you want," she says, vogueing to camera on a shoot with CNN Style.
Because of this, Mizuhara avoided speaking English (to the detriment of her fluency) in an effort to fit in.
"I told my dad to stop coming to school. I started wearing the same clothes as other kids. I tried to hide myself — my real self."
When she moved to Tokyo at 16 to pursue modeling, she met other mixed-race models and began "opening up."
"I felt stronger. I started to explore my roots, to try to understand my parents," Mizuhara says. "Being original is sometimes difficult in Japan, but there are a lot of original people in Tokyo."
Kiko Mizuhara's interest in experiencing other cultures has taken her around the world. Watch the video above to learn her top rules for traveling while riding the Hong Kong Observation Wheel.
Read more: http://www.cnn.com/2017/03/02/fashion/kiko-mizuhara-guide-to-model-travel/index.html