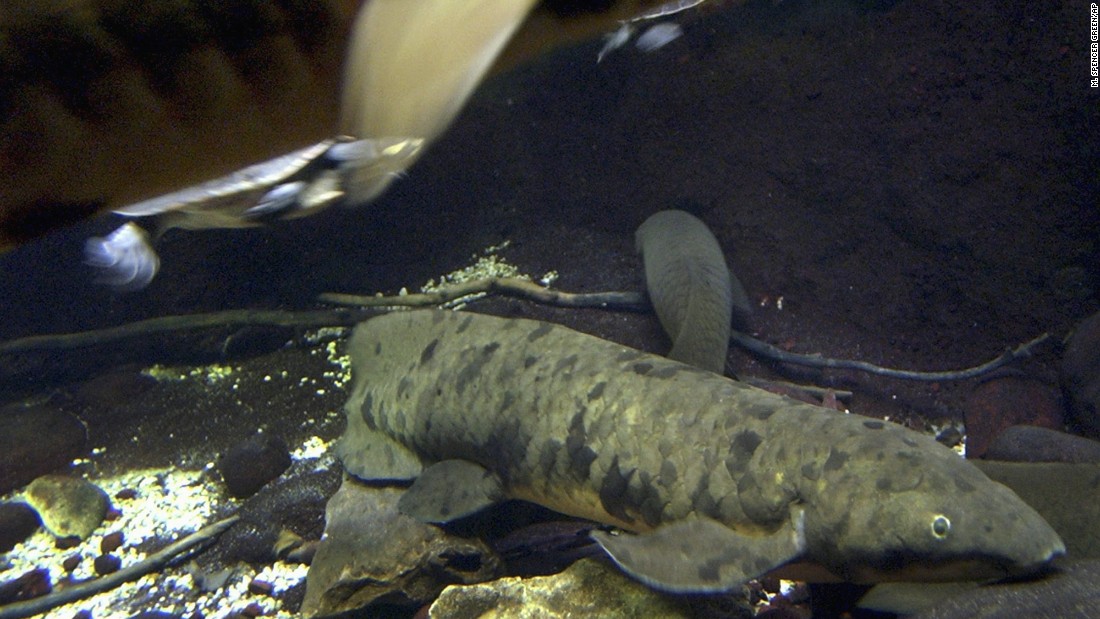 (CNN)He was the one that didn't get away — eventually living for nearly a century.
Chicago's Shedd Aquarium has announced the passing of their oldest-living resident, an Australian lungfish named Granddad.
At least he didn't meet his end in fishy circumstances — the Shedd website released a statement online that said that, "after a rapid decline in his health" its animal care team had made the "difficult decision to euthanize" the fish.
The aquarium estimates that he'd made it to 100 and while it could never be completely sure how old the old-timer was, he was in his teens when he was transferred to the aquarium in 1933. In 2013, Granddad celebrated his 80th anniversary at Shedd.
"It is incredible to know that more than 104 million guests had the opportunity to see Granddad in our care and learn about his unique species over eight decades," Shedd's president and CEO Bridget Coughlin said. She added that he "sparked curiosity, excitement and wonder among guests of all ages."
And the secret to his advanced years? He apparently spent much of his "pretty relaxed life… imitating a fallen log" at the bottom of his tank, according to a
blog post
by his caretaker.
He was also treated to a balanced diet of "fish, shrimp, clam, a prepared gel diet and a mix of fruits and vegetables," including a daily helping of Romaine lettuce and a weekly treat of earthworms.
Granddad appears to have been a firm favorite for many of the aquarium's visitors.
Facebook user Nathan de Rover posted on the aquarium's Facebook tribute to the deceased leviathan: "Granddad meant a lot to me. I remember seeing him when I was a little boy visiting the aquarium," he wrote.
"I would always check in with him during the many, many trips I've made. In fact, in 2015, my wife and I got married at the aquarium right in front of his tank so he could be our witness."
Read more: http://www.cnn.com/2017/02/07/us/shedd-aquarium-centenarian-fish-grandad-dies-trnd/index.html