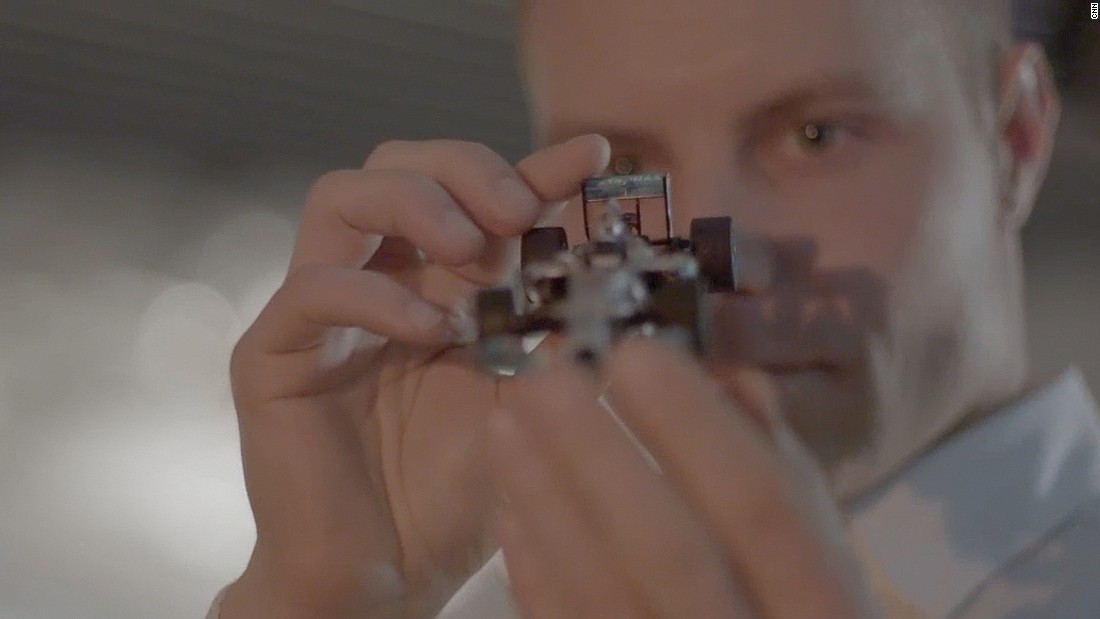 (CNN)Filling the race seat of reigning Formula One world champion Nico Rosberg will be no easy task for Valtteri Bottas.
Nor will going wheel-to-wheel with new Mercedes teammate and three-time world champion Lewis Hamilton, whose
fractious relationship with Rosberg
all but reached breaking point last season.
Throw in the fact that the 27-year-old did not win a race in 77 starts at his previous team Williams, and the scale of the challenge becomes starkly clear.
So is the Finn feeling the pressure as his new employer seeks to add to its tally of six world titles in the past three years?
"I feel like I have plenty to prove, not much to lose … more to win — I can't wait," Bottas told CNN.
Bottas was hotly tipped to replace Rosberg following the German's shock retirement just days after clinching a maiden world title at November's Abu Dhabi Grand Prix.
Growing up, Bottas was inspired by homegrown world champions such as Mika Hakkinen and Kimi Raikkonen but he was no star in the junior ranks, according to Finland's national karting academy coach Henri Niskanen.
What singled him out was his work ethic.
"As a youngster Valtteri was surely good, but didn't shine out in any particular way from the others," Niskanen told CNN via email.
"What made the difference was that he was willing to develop himself, make the choices needed and to work hard for success," Niskanen added.
"Between the ages of 13 and 14 he kind of found the attitude and mentality of an athlete within himself. This certain humbleness and hard work ethic has taken Valtteri to the heights he is at the moment.
"He was keen on learning and listening to advice from more experienced drivers and coaches — you could always see the passion and concentration in his eyes."
'Excited about partnering Lewis'
The pressure will be on for Bottas from the start in 2017 — he will be expected to be up on the podium every race weekend.
Last year he managed just one top-three finish, at the Canadian Grand Prix, finishing third behind Ferrari's Sebastian Vettel and race winner Hamilton — one of 10 the Briton notched last season.
Bottas refuses to be intimidated by Hamilton's stellar career stats — 53 wins and 104 podiums — and believes he will be pushed to greater heights.
"I'm very excited to be Lewis' teammate," he says. "I always want my teammate to be as good as possible. It's good for both of the drivers. I'm really looking forward to the season."
Bottas will make his first public outing for the Silver Arrows at preseason testing in Barcelona at the end of February. The 2017 season opener is in Australia on March 26.
Read more: http://www.cnn.com/2017/02/17/motorsport/bottas-hamilton-mercedes-formula-one-work-ethic/index.html