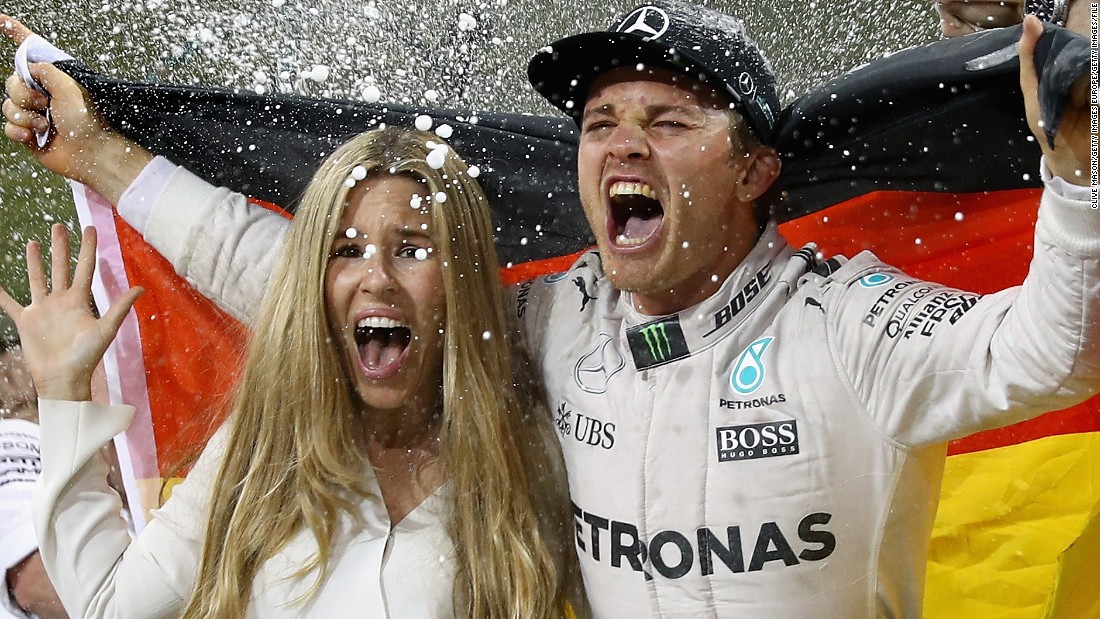 (CNN)They're multimillionaires who live for high-speed thrills — so what could you possibly give a Formula One world champion at Christmas?
After claiming the most prestigious prize in motorsport,
2016 winner Nico Rosberg
says it's the little things that matter most.
"It's easy to make me happy with one small thing," Rosberg told CNN. "Lovely, thoughtful, small presents. Nothing beats the personal touch.
"What would I like? Just a beautiful picture of the three of us together. That would be amazing."
Socks, watches and cigars
Will there also be a gift under the tree for his racing rival Hamilton?
"I only get my close friends or family a Christmas present," Rosberg says. "We're not that close at the moment obviously, but maybe a Christmas card. I've sent cards to him in past years."
Asked whether he has plans to catch up with Monaco neighbor Hamilton for dinner, he adds: "I don't see why not. We were best friends back in the day and now we have this competitive thing that's going away.
"We'll see, maybe one day."
Read more: http://www.cnn.com/2016/12/23/motorsport/what-do-you-buy-a-formula-one-driver-for-christmas/index.html